THOMAS G. LARSON, PRESIDENT - LARSON MANAGEMENT, INC.
"Larson Companies has invested and partnered alongside Royal Construction in several complex construction projects. We are pleased to express our complete satisfaction with their expertise in planning and implementing various projects, all of which have exceeded our expectations. Larson Companies would like to commend Royal Construction on their outstanding team. We found both management and staff to be highly efficient and extremely cooperative. We look to them first as our contractor partner for all hospitality projects."

STEPHEN BIANCHI & TYLER TOMESH - CCF BANK
"We think their well organized and disciplined planning approach, through weekly planning meetings, paid off. The project was completed on time, as we designed it and there have been no change orders or cost overruns, two issues that frequently derail construction projects. The entire Royal team was extremely professional throughout the process and kept our interests front and center."

BOARD OF TRUSTEES -
CHIPPEWA VALLEY VETERANS TRIBUTE FOUNDATION
"Our foundation started planning the engineering and construction of a Veteran Tribute for our county in 2017. We were approached by Dan and his team for the opportunity to manage the construction of the project and they even offered to do it on their dime and had no intention of charging us for their time. We were so grateful for their generosity, as this helped us to start the project and come in under budget. It also gave us the peace of mind that the project was safe in Dan's hands, as we were confident that all aspects of the construction would be handled in a timely and professional manner."

MARY PICA ANDERSON - EXECUTIVE DIRECTOR -
L.E. PHILLIPS SENIOR CENTER
"It seems obvious to us that Royal Construction not only takes pride in their work but also ownership in the projects that they attach their name to. You can bet that if the Center were to ever expand its footprint in our community again, we would seek out Royal Construction to partner with. The Senior Center staff, board of directors and most importantly the users of the center are grateful for their leadership throughout our project as well as the beauty of the finished project."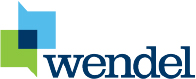 DAVID KIMBALL - PRINCIPAL AND ARCHITECT - WENDEL ARCHITECTS & ENGINEERS
"Timely communication was never so important and each member of Royal's construction team stayed on top of issues as they arose with the appropriate means based on subject, timing, and who was involved. This project was completed on time, within budget, and to the satisfaction of an exacting client. Working with Royal, from perspective of the architect, made the construction period during an otherwise difficult time a much easier lift."

JAMEY BOWE - PRINCIPAL ARCHITECT - RIVER VALLEY ARCHITECTS
"We have had the pleasure to work with the dedicated Team at Royal Construction on several projects over the past two decades and would recommend them without hesitation. This is a Team with an excellent reputation and their commitment to any project is commendable. Further, they are very client centered and if there is a concern or problem they attend to it immediately and in a professional manner."

GAIUS G. NELSON - PRESIDENT - NELSON-TREMAIN PARTNERSHIP
"It has been a pleasure working with Royal Construction on this important project [Dove Healthcare] that has become an incredible asset in the provision of health and long-term care services in the Rice Lake community. I enthusiastically recommend Royal Construction to any client interested in working with a builder that believes in getting the job done right."